Rack Guard is a relatively new product to the material handling market. The more common backing people associate with racks are safety nets. Safety nets are a consumable item compared to rack guards as the safety nets are subject to tearing and expansion due to pressure.
Rack guard provides full protection of your products and the surrounding area. New OSHA requirements are calling for rack guards on racks located close to office structures as well as work areas.
Rack guards are also beneficial for back to back pallet rack sections. Normally one would use row spacers in order to space the racks far enough apart so the pallets wont touch, however if your forklift pushes a pallet to far you run the risk of damaging your merchandise on the fore pallet. With rack guards installed you not only protect the fore pallet but you protect any pallet from being pushed to far.
Rack guard installs easily on most existing racks and comes in a variety of sizes to accommodate varying beam widths and beam spacing.  Rack guard also has special extension kits that allow for the panels to stick out above the top of the frames so your products on the top beams levels are protected as well.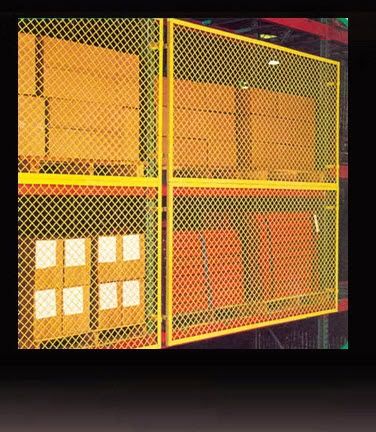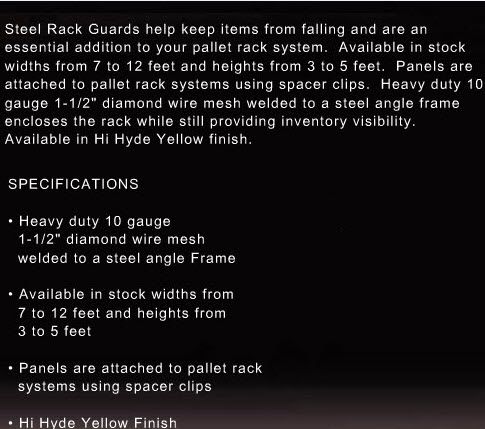 You can visit our direct product page at: